The Tea Rooms are Open Seven Days a week, 9am till 5.00pm March - end of October and 9am - 4.00pm November - end of February. Please feel free to call and reserve tables, especially if you are part of a larger group, looking for Sunday Lunches or an evening booking.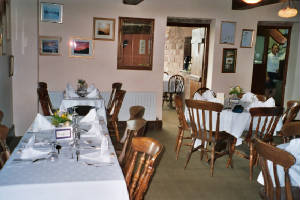 Tea Rooms set for a Wedding
Also across the courtyard we have two cosy holiday cottages with open-plan Farmhouse living featuring stone walls and original beams. Available for short breaks mid-week or weekend (two nights minimum) and weekly or longer breaks. Please feel free to call for more details.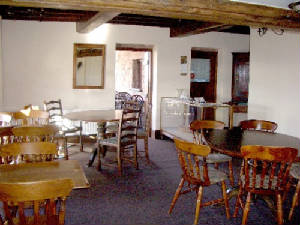 Tea Rooms Dining Room